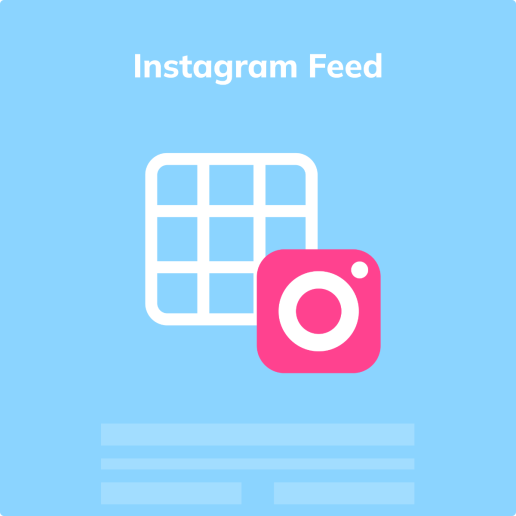 Enhance your Magento 2 store with our Instagram Feed Extension. Effortlessly integrate your brand's Instagram content into your online shop to engage visitors and increase followers. Elevate your social media presence with seamless installation and customization.
Overview
The Magento 2 Instagram Feed extension offers a fantastic opportunity for e-commerce businesses to elevate their online presence and engage effectively with their website visitors. With a comprehensive guide, setting up an Instagram feed for your Magento 2 store becomes a seamless process.
To begin, you'll need to ensure you have a fully functional Magento 2 installation. Then, the extension guides you through creating an Instagram Developer Account, a necessary step to access Instagram data. Once this is set up, installing the extension via Magento 2's admin panel is straightforward.
Configuring the Instagram Feed Extension is where the magic happens. Within the Magento 2 admin panel, you can enter your Instagram API credentials, including the access token obtained earlier. This step is vital for the extension to connect with your Instagram account. Beyond that, you have the flexibility to fine-tune your feed's display options, such as the number of posts, layout, and design. Customizing the appearance allows you to seamlessly integrate the feed with your store's design and branding, ensuring a cohesive and visually appealing look.
The versatility of the extension shines when it comes to adding the Instagram Feed to your store. Depending on your preference, you can use a widget to place it strategically on your website, create a dedicated CMS page for the feed, or even embed it directly into your store's templates. To ensure everything is functioning correctly, it's essential to thoroughly test the Instagram feed.
Monitoring your feed's performance and user engagement is a breeze, and this data can help you optimize the feed based on user feedback and analytics. Promoting your Instagram feed within your Magento 2 store and on social media channels can significantly enhance user engagement and increase your followers, extending your brand's reach.
In terms of features, the extension seamlessly integrates with Instagram's API, enabling you to fetch and display your Instagram feed on your store. Additionally, it offers extensive customization options, allowing you to tailor the feed's appearance to match your store's design and layout preferences. With the Magento 2 Instagram Feed extension, you can effortlessly harness the power of social media to enhance your e-commerce presence and engage your audience effectively.
Featured of Extension
Easy Installation and Configuration
Access Instagram Data via Developer Account
Customizable Feed Display Options
Match Feed Appearance with Store Design
Testing for Seamless Functionality
Enhance User Engagement and Grow Your Instagram Following
FAQ
Have a Question?
Get Answer from experts and customer who have used this item.
Change Log
1.0.0

Initial first release 01.09.2023
Customization
Are there particular features you require to meet your business objectives?
Feel free to get in touch, and we'll tailor this extension to your needs!